BT unveils latest round of faster broadband towns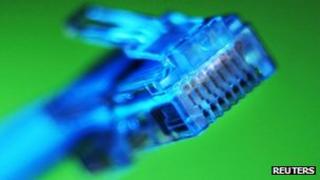 BT has announced the latest round of 47 communities across Scotland which are to receive next generation broadband.
The company said it would allow more than 180,000 properties to access speeds of up to 20Mbps.
Sites in Angus, Ayrshire, the Scottish Borders, Fife, Grampian, the Highlands, Perthshire, Strathclyde and West Lothian are among those included.
BT said it meant about 72% of all premises in Scotland would have access to faster broadband by next summer.
The investment is in addition to an on-going £2.5bn UK roll-out of super-fast fibre-based broadband.
BT Scotland director Brendan Dick said: "BT's roll-out of faster broadband across Scotland is gathering pace.
"Earlier this month we announced plans which will make super-fast, fibre-based broadband available to 695,500 homes and businesses by the end of next year.
"Now we are able to confirm a further major investment in faster broadband speeds over copper lines."
He added that it could be a big boost to businesses across the areas involved.