Scottish Borders Council school timetable moves on hold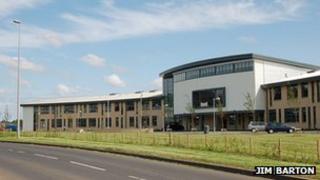 Moves to standardise timetables at all nine secondary schools in the Borders are unlikely to be made before the 2013/14 session at the earliest.
A report to Scottish Borders Council's education executive says there is support for a 33-period week, an increase of three on current schedules.
However, it notes there are "major challenges" to its implementation.
They include transport concerns over buses shared with primary schools and fears for extra-curricular activities.
SBC announced it was looking at the benefits of standardising timetables across the region earlier this year with a pilot project planned at Berwickshire High School.
Currently, each school operates its own start times, lunch breaks, end times and length of periods.
SBC said it believed a change would deliver a range of benefits for pupils, including more subject choice and greater flexibility.
All secondary headteachers agreed in principle to develop a working group to explore the benefits and efficiencies of implementing the 33-period week.
However, a report now says that while there is still support for the move it could take some time for it to be introduced.
The education executive is being asked to agree to further consultation with schools, teachers, parents and pupils on any move to change the school week.