Lothian and Borders raids follow up Facebook tip-offs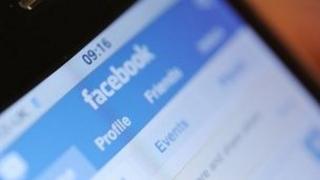 Cash, drugs and illicit goods have been seized by police in a series of raids across the Lothian and Borders area.
They were part of an operation which used Facebook to encourage members of the public to tell them if they thought people were making money from crime.
Police said £68,000 of cash was taken from suspected criminals and £6.5m worth of assets referred for seizure.
It is one of the largest operations ever undertaken by Lothian and Borders Police throughout the force area.
More than 280 police officers and staff were involved in the 48 hours of action, with 25 addresses targeted and 44 people charged.
Drugs with a street value of more than £20,000 and counterfeit goods worth £13,000 were also seized.
Police said a large part of the operation came as a direct result of intelligence and information which had been provided by the public since the launch of the Made from Crime? campaign in August.
It encouraged people to make use of the independent charity Crimestoppers either via telephone or through its website.
Lothian and Borders Police used targeted Facebook advertising to link to the anonymous reporting site and that, combined with the telephone number, generated significant amounts of intelligence.
In the first month since the launch, Crimestoppers reported a 17% rise in all calls for the Lothian and Borders area to the charity.
Det Supt David Gordon, head of Lothian and Borders Police's Serious Organised Crime Unit, said: "This campaign was deliberately designed to be ambitious and tenacious and target criminals who believed they could live lavish lifestyles from the proceeds of crime.
"The response we had from local communities throughout the intelligence gathering phase was fantastic, and showed that they were not prepared to tolerate criminality in their area.
"The months of planning for the enforcement phase have paid off throughout the past few days, and we are delighted with the results."
He added that further action would be taken in future and urged people to come forward with more information.
'Make a difference'
Justice Secretary Kenny MacAskill also welcomed the campaign.
"It underlines that we all have a part to play as individuals in making our communities safer," he said.
The Solicitor General for Scotland, Lesley Thomson, said the operation sent a "a strong signal to communities across the region and throughout the country".
"By working together people can have confidence they can make a difference and help in delivering justice," she said.
Kate Jackson, national manager for Crimestoppers Scotland, said it showed the public was "keen to make a difference" and urged them to continue providing information.