Borders A1 crash trial hears gritter claims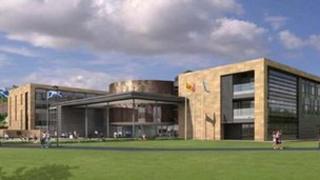 A trial has heard claims that police complained about a lack of gritters on the A1 in the Scottish Borders prior to a fatal accident on the route.
Marc Bell, 38, of Gateshead, denies causing the death of Dr Mahmoud Abdel-Fattah, of Dunfermline, by dangerous driving in January last year.
Officers said the route was "completely icebound" and that snow ploughs had been "virtually polishing" the surface.
The trial, at the High Court in Livingston, continues.
Dr Abdel-Fattah died after his car skidded into a snow bank and was hit by an articulated lorry being driven by Mr Bell.
The court heard from police collision investigator Sgt Kenneth Strachan about conditions on the day of the crash.
Driving to the scene of the incident at the Tower Farm junction, south of Cockburnspath, he noticed his four-wheel drive car was "twitchy" and its wheels were spinning.
He said concerns were raised earlier that day about the lack of gritters.
Those which were out, he told the court, were not spreading grit but "virtually polishing the icy road surface" with their snow plough attachments - which "certainly wasn't helping".
He said that at the actual impact point there was virtually sheet ice.
Traffic officer Alison Bell said she had not seen a single gritting lorry as she patrolled the route between 14:00 and the time of the crash at 19:30.
Another witness described how Dr Abdel-Fattah had turned down an invitation to leave his car and have some tea in a nearby office.
Mr Bell denies being responsible for the doctor's death, driving too quickly for the wintry conditions and failing to react to the stationary car.