Dumfries and Galloway winter health plans put in place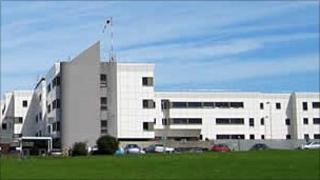 A revised contingency plan has been put in place to ensure that health services in Dumfries and Galloway can cope with increased pressure over the winter.
The NHS authority said the strategy was the most detailed it had ever produced.
It covers all hospital and community-based health services but is largely focused on reducing the seasonal impact on Dumfries Infirmary.
The strategy outlines a range of measures designed to tackle emerging pressures such as a flu epidemic.
Two four-bed bays in a newly-closed ward at the Dumfries hospital are also being held in reserve specifically to deal with any outbreak of winter sickness.
Plans are in place to free up operating theatres for emergencies by limiting scheduled surgery in the first two weeks of January.
In addition, during extreme pressure on hospital beds, NHS bosses will again be able to use hotel accommodation to house surgical patients the night before their operation.
New protocols are being developed to speed up discharges and staff rotas for the festive period are being drawn up to match projected peaks in demand.
A flu vaccination programme - which has proved effective in minimising staff sickness during previous winters - is again under way.