Liquidator appointed after dgArts collapse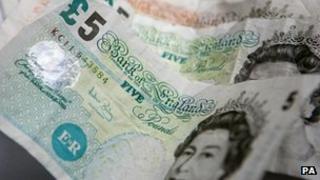 A liquidator has been appointed after a south of Scotland arts organisation collapsed leaving unpaid debts to dozens of creditors.
Brian Johnstone, of Armstrong Watson, will make a report on the financial situation following the demise of dgArts within 28 days.
He said a total of 71 organisations and individuals had been left out of pocket by the group's collapse in September.
However, he was unable to put a total figure on the level of dgArts' debt.
Mr Johnstone said believed creditors still had a good chance of getting compensation.
"The final amount due to creditors has yet to be ascertained," he said.
"It would be our estimate that there will be a dividend paid to creditors but at this time it is not possible to quantify that with any precision."
He said the organisation had clearly played a part in the promotion of arts across the region.
"It is hoped that new entities will pick up these activities for the people of Dumfries and Galloway," he said.