Dumfries and Galloway council house return 'not viable'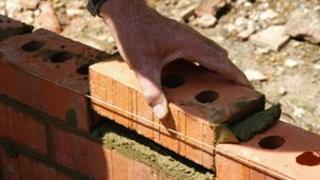 The potential return of council housing to Dumfries and Galloway has been judged to be "not financially viable".
A report looked at the possibility of the local authority resurrecting its former role as a landlord.
The council has not acted as a housing provider since 2003 when it transferred its entire stock of some 12,000 homes to the social landlord, DGHP.
Head of housing John Lynch concluded that any attempt to revive that role could not be recommended.
The authority remains responsible for developing strategies to meet local housing needs and helping to secure funding.
Some £21m worth of investment is currently in the pipeline to create 160 new homes across the region.
However, there remains a chronic shortage of affordable housing, which has prompted councillors to ask whether it would be worthwhile for the authority to re-establish itself as a landlord - once again developing and managing its own properties.
The possibility is explored in a report prepared by Mr Lynch but he comes down against the option.
He said it would simply see the council replicating the roles of existing social housing providers without any discernable benefits in terms of unlocking additional investment.