Daughter sues NHS Borders over pregnant mother's death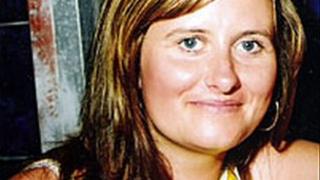 A teenager is suing NHS Borders, claiming it could have saved the life of her pregnant mother.
Lisa O'Neill died a fortnight after being sent home from Borders General Hospital in 2006.
She had been discharged despite still suffering stomach pains. Her daughter Caitlin, aged 12 at the time, is suing the health board for £200,000, while Ms O'Neill's mother is claiming £100,000.
NHS Borders has said it cannot comment on the case.
Ms O'Neill was 15 weeks pregnant when she was admitted to Borders General Hospital, with sickness and abdominal pain, in July 2006.
It is claimed - according to papers lodged with the Court of Session - that tests showed an obstruction in the 33-year-old's intestine, a high white cell count, and fluid in her abdomen.
However, an internal surgical examination was not carried out for fear of affecting her unborn child.
Ms O'Neill was discharged five days later - still vomiting and in pain. She was at home for two weeks before dying suddenly on 18 August.
Her daughter and mother, who cared for her at home, are now suing the health board.