Hawick Knitwear sweater sales spark growth plans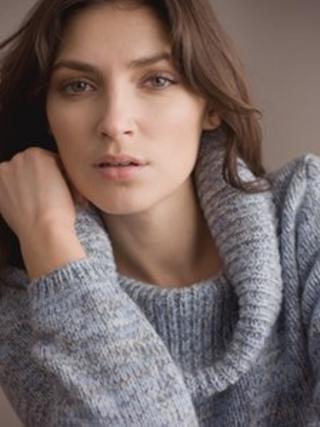 A Borders firm has announced plans to hire 50 new trainees over the next three years in order to help meet demand for its sweaters.
Hawick Knitwear has already started the first phase of recruitment.
Earlier this year the company announced it had increased production by about 2,000 to 9,500 sweaters-a-week.
The firm, which dates back to 1874, was the subject of a management buyout in November last year and employs more than 230 people at its Hawick base.
Managing director Benny Hartop said: "Global demand for authentic, stylish, well-made, British products continues to increase with top-end consumer awareness at an all-time high.
"We continue to benefit from discerning consumers rejecting disposable fashion items from low-labour-cost countries in favour of buying authentic, British-made, luxury goods.
"Despite having to accept huge raw material price increases, we have had a busy year with branded range sales taking off and private label business up as well."
He said it was "fantastic" to give 50 people the chance to join the industry.
"We wouldn't make the decision to increase our workforce if we weren't confident there was a growing global market for the sort of luxury knitwear we provide," he added.
Cathy Black, head of textiles with Scottish Enterprise described it as "great news".
"The fact that Hawick Knitwear is providing employment for 50 trainees over the next three years is a testament to the continued growth in the industry," she said.
"Recently we have witnessed even more customers coming to Scotland for textiles as they know they are guaranteed quality, luxurious products.
"Made in Scotland continues to be a coveted label across the world."