Bakhu Pharma seals Annan chemical plant purchase deal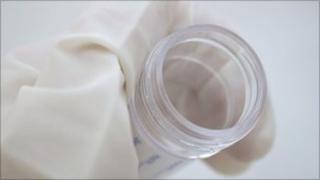 A pharmaceuticals firm has confirmed it has concluded a "last minute rescue" of a Scottish chemicals plant that went into administration earlier this year.
Bakhu Pharma said it had bought the former Phoenix Chemicals site at Newbie with funding from the UK and Singapore.
They will become the third owners of the factory in the past three years.
Bakhu is currently recruiting staff and said it hoped that employee numbers on the site would reach 50 within the next 12 months.
The deal is another twist in a troubled three years for the south of Scotland plant.
In October 2008 Indian-owned Shasun Pharma announced plans to close the facility as it was "no longer viable".
A year later Merseyside-based Phoenix Chemicals bought the plant with the help of a Scottish government grant of £400,000.
However, that business went into administration in January this year.
Now the site near Annan - originally commissioned by Glaxo back in 1980 - is to be brought back into operation.
New owners Bakhu Pharma are headed by chief executive Colin Leece, who occupied the same role with Phoenix Chemicals, and Lee Proctor, who was a director with the Wirral-based firm.
"This was a last-minute rescue plan that was put together very quickly," said Mr Leece.
"Annan was about to be decommissioned but thanks to a huge effort by a few people, we have rescued the business from the ashes."