Dumfries and Galloway Council plans data leak inquiry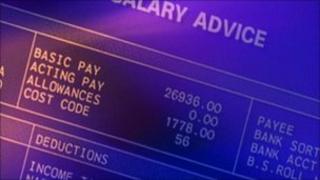 Dumfries and Galloway Council is to hold an inquiry into how the personal data of hundreds of staff ended up being published on the internet.
Names, dates of birth and pay details were given out in error in response to a Freedom of Information request.
They were then posted on a third party website for more than two months before they were spotted and taken down.
Council leader Ivor Hyslop said that all aspects of the case would now be examined by the local authority.
The information was disclosed and subsequently put on to a website on 23 March.
The council had it removed when it was told about it by Unison union officers on 1 June.
Opposition Labour councillors accused the Tory-Lib Dem administration of taking too long to announce the inquiry.
Deputy group leader Sean Marshall said: "The council leader's response to this data leak has been slow and muddled.
"Not only did it take the council over two months to discover the error in the first place, but it took a week and demands from the Labour group before the leader woke up and started to get a grip.
"This mistaken release of sensitive and personal information about council employees is extremely distressing to all those involved."
He said trust in the council had been shaken by the incident and it needed to learn from its mistakes.
Mr Hyslop said the authority's chief executive had instructed council officers to undertake an inquiry straight away.
The council leader said: "I think we need to look at our processes to make sure that in the future something like this does not happen again."
He added that measures had now been put in place to ensure action could be taken more quickly if any problems did arise.