South of Scotland tourism plan seeks financial backing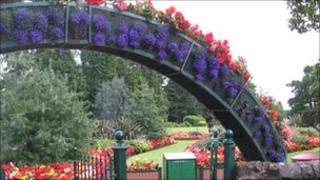 A council is being asked to approve a funding package to support a £3m project designed to boost tourism across the south of Scotland.
Dumfries and Galloway Council would put £426,000 into the scheme with Scottish Borders Council and VisitScotland.
It is estimated additional visitor revenue of more than £50m could be generated by the three-year project.
It would also create more than 20 new jobs and safeguard about 900 posts across the region.
The specific focus of the plan is to market the area as a tourist destination outside the summer season.
It would develop three new marketing initiatives and also aim to encourage more businesses to participate.
DGC is being recommended to approve its share of the funding over the next three years.
Contributions from the two councils and VisitScotland should then help to bring in more than £1m of European Regional Development Fund support.
A report to the council's planning and environment services committee said tourism was recognised as "one of the main drivers for the region's economy".
It has advised that, despite the potential budget reductions facing the authority, it should allocate the full £426,000 to the project.