Single Scottish police force 'a step too far'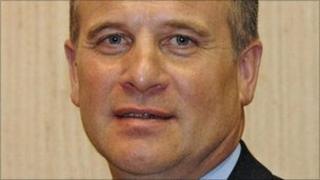 The chief constables of Grampian, Northern and Dumfries and Galloway have said a single police force would be a "step too far".
In a joint statement, they said there was a "lack of hard evidence" in favour of merging Scotland's eight forces.
Consultation is currently under way on how to reform the police service with a single force among the suggestions.
However, the three police chiefs said changes would be expensive with "no guarantee" of delivering savings.
Colin McKerracher, of Grampian Police, Pat Shearer, of Dumfries and Galloway Constabulary, and recently appointed George Graham, of Northern Constabulary, have put their names to the statement.
"We believe that our officers and staff and the Scottish public want us to continue to provide high quality, preventative, community-focussed policing that meets the need of our communities," they said.
"We do too and our professional experience tells us this will not be achieved by unnecessary and costly change."
They claimed all the evidence showed that almost all major public sector reform since 1980 had failed and "created a loss of strategic focus, performance and morale".
Their statement described the current structure as "tried and tested" and said it would be better to tackle its strengths and opportunities rather than become "distracted by structures and boundaries".