Scottish Borders Council in line for bank payback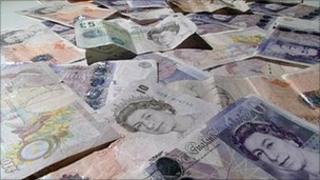 Scottish Borders Council could be in line to recoup losses stemming from the collapse of Icelandic banks in 2008, following a court ruling.
In a test case at the District Court of Iceland, SBC was recognised as having priority status over other creditors who are trying to get money back.
The case related to Landsbanki, in which SBC had £5m worth of deposits when it collapsed in 2008, and Glitnir.
Council officials said gaining priority status could bring in up to £3m.
SBC was one of 91 UK councils to gain priority status in the court ruling.
Council finance spokesman Neil Calvert said: "This is good news - it means that councils will be at the front of the queue when it comes to getting our money back following the collapse of the Icelandic banks.
"It allows us to confirm the original return estimate of 85%-90%, which we are now more confident of getting back from Landsbanki.
"It moves Landsbanki a stage nearer to making dividend payments, which is what we all want to see."
Revised figures
Last August, the council said revised figures suggested it would lose more than £3m as a result of its investments in failed Icelandic banks.
The council had a total of about £10m invested in the Heritable and Landsbanki banks before the banking collapse in October 2008.
To date, SBC has received £2.52m - or just over 50% - of its Heritable claim. Repayments from Heritable are due to take place on a quarterly basis until September 2012 to meet the total claim of 84.98%.
So far the council has received nothing from Landsbanki, but priority status could result in at least some Landsbanki payments being made annually until October 2018.