Dumfries and Galloway Council staff take retirement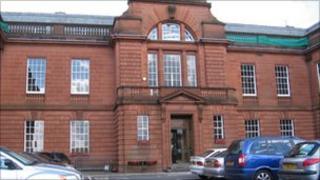 About 250 Dumfries and Galloway Council staff are taking early retirement in a move designed to cut costs.
The majority of the workers involved will leave their posts later this week.
More than 1,000 staff expressed an interest in quitting the authority after it approved the "severance" scheme in September last year.
The council emphasised at the time that there was no "right" to leave for anyone who applied and any decisions would be based on business need.
The authority launched the consultation in a bid to try to meet an estimated savings target of several million pounds.
Workers first had to decide whether or not to apply for the terms being offered and then the council determined whether it could agree to the request.
They have now accepted about 250 applications.
The authority employs more than 8,000 staff in the equivalent of 6,300 full-time posts.
There were fears at one stage that spending cuts could see as many as 800 jobs lost.