Loch Arthur community farm given cash to grow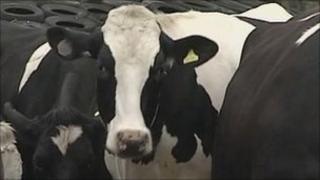 A charity which runs a community farm and creamery in southern Scotland has secured a £380,000 grant.
The cash from the Scottish government's rural priorities fund will be used to build a new farm shop at Loch Arthur near Beeswing.
The farm, run by Camphill Village Trust, provides a community for men and women with learning difficulties.
More than 70 people currently live and work on the site which produces dairy cattle, sheep and pigs.
The grant will be used to build a new farm shop with the existing premises now said to be too small.
The replacement building will include a bakery, cafe and butchery.
The trust said the development would provide Loch Arthur residents with a safe and pleasant environment to work in, as well as offering opportunities for social interaction with customers and visitors.
The project will also create seven new jobs and safeguard 10 others.