Dumfries and Galloway tourism boost strategy launched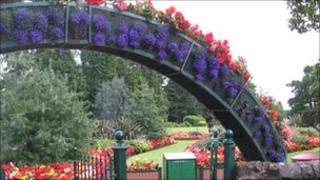 A new strategy has been launched which aims to boost the economic value of the tourism sector in Dumfries and Galloway by about £70m.
The event at Easterbrook Hall in Dumfries was organised by Destination Dumfries and Galloway.
Latest estimates suggest the industry is worth about £270m and supports 11% of local jobs.
The five-year plan hopes to raise that to £340m by both promotion and special visitor packages.
A series of workshops was also held looking at issues such as visitor experience, product development and marketing.
Stephen Leckie, the managing director of Crieff Hydro, gave a keynote speech sharing insights on how it has become a leading resort for families.