Castle Douglas newsagent admits obscenity charge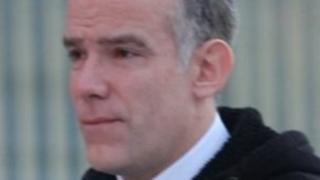 A Castle Douglas newsagent has admitted making thousands of pounds from the sale of obscene videos and DVDs.
Ronald Smart, 41, of the town's Abercromby Road, sent the material via mail order all over the country.
When police raided his King Street store they found more than 300 obscene videos and DVDs in the back shop.
At Kirkcudbright Sheriff Court, sentence was deferred on Smart for 10 weeks to allow the preparation of background reports.
The court heard how he also kept equipment for copying the obscene films in his shop in the Dumfries and Galloway town.
Smart admitted distributing the material between 11 February 2005 and 12 November 2007.
He also pled guilty to being in possession of more than 300 obscene videos in February 2009 with a view to their eventual sale and distribution.
A not guilty plea was accepted to a charge of taking, permitting to be taken or making four indecent images of children.
The court heard how a police operation in the north east of England had eventually extended to Dumfries and Galloway.
It was said Smart owned 55% of the business with the remainder controlled by a business partner from County Durham.
The amount the newsagent had made was estimated at nearly £20,000 but that figure was disputed by his solicitors.