David Mundell encourages Lloyds TSB data site scrutiny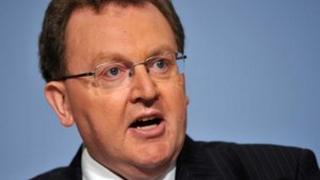 Dumfriesshire MP David Mundell has urged the public to take up the opportunity of scrutinising plans for a data centre in the south of Scotland.
The banking group Lloyds TSB is looking at Johnstonebank Farm near Ecclefechan as a potential site.
It is one of a number of locations it is considering, including one near Darlington.
Mr Mundell said people in the area should attend public information events being held in Ecclefechan.
"I think this is potentially a very positive development for the area," he said.
"Lloyds is a blue chip company and that is the sort or organisation that we really do need investing in the area.
"Obviously there are individuals - particularly close to the site - who do have concerns and it is important that they are heard."
The two events are being staged at the Cressfield Country House Hotel in the town on Friday and Saturday.