Scottish Borders Council administration outlines budget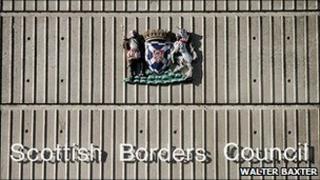 The administration of Scottish Borders Council is set to outline its final revenue and capital budget.
The Tory, Lib Dem and independent group says it has taken steps to ensure it maintains a "high level of service".
Council leader David Parker said it had been the "most challenging budgetary year" the authority had faced.
The administration plans will be unveiled on Thursday and Mr Parker said he hoped they would be ratified by the full council on 10 February.
A series of meetings to explain the proposals is also going on across the region.
Mr Parker said: "Despite the very challenging financial climate we have been able to protect frontline services and deliver on the key priorities of the Borders public.
"This is a sound budget and once again we have demonstrated that our approach to financial planning has paid dividends to this council.
"We are not facing some of the traumatic budgetary cuts and changes that many other local authorities are experiencing."