Canadian man jailed for grooming 15-year-old girl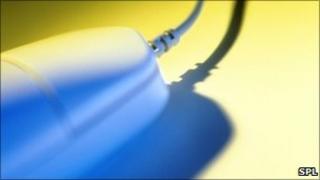 A Canadian man who groomed a 15-year-old Scots girl on the internet and by phone has been jailed for 16 months.
Serge Arseneault, 31, who is married with a family, travelled from Ontario to Dumfries and Galloway to meet her.
He admitted a charge of intending to engage, during or after the meeting, in unlawful sexual activity involving her, or in her presence in April last year.
As well as his jail term he was put on the sex offenders register for 10 years at Dumfries Sheriff Court.
The court heard how the communications, sometimes lasting 12 hours a day, went on for about three months before Arseneault came to Scotland.
It was stated that both of them had initially lied about their ages, claiming to be about 21.
However, before he had made the trip the girl admitted that she was only 15.
Arseneault, of Stephen Street, Richmond Hill, flew to Scotland and hired a car to drive to Dumfries and Galloway.
The court was told the girl was shocked to see him as she had not believed he would make the trip.
Solicitor Ranald Lindsay said it was not a stereotypical case of grooming as Arseneault, who had never been in trouble before, had stresses in his life which had made him vulnerable.
He had lost his job in the financial sector as a result but his wife had stood by him.