Selkirk man jailed over amphetamine find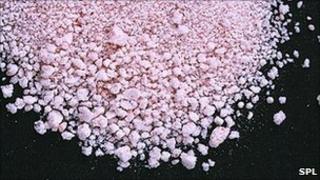 A drug dealer found with amphetamine with a street value of £8,000 in his home has been jailed for two years.
Alan Potts, 44, claimed he knew nothing about the drug which was discovered when police raided his flat in Buccleuch Road, Selkirk, last February.
He said a friend had stored it in a bedroom wardrobe and underneath the kitchen sink without his knowledge.
However, a jury at Selkirk Sheriff Court found him guilty by majority of being concerned in supplying the drug.
Defence lawyer Iain Burke asked for an alternative to custody to be imposed pointing out that Potts, who had no previous convictions for drugs, was at the lower end of the supply chain.
He added that, at worst, his client had been storing the amphetamine for someone else as he would not have the capabilities to be involved in dealing at that scale.
Sheriff Janys Scott told him he had been convicted by a jury of being involved in supplying a controlled drug.
"It is a malicious trade and while I have listened to what your lawyer has said I can see no alternative to custody," she said.
"You will go to prison for two years."