Dumfries and Galloway elderly group cash bid supported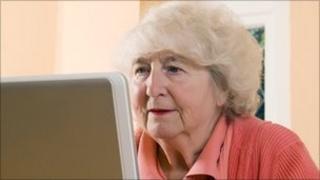 Hundreds of letters of support have backed efforts to save a group for older people in southern Scotland.
Dumfries and Galloway Seniors Forum members plan to lobby councillors ahead of a meeting to discuss cuts in funding for a range of local organisations.
The authority plans to withdraw financial support from the group at the end of March.
Development manager Carole Williams said that without the cash the forum would have to close.
Dumfries and Galloway Council's resources committee is meeting to discuss funding for a number of what it calls "third sector" groups.
They are organisations whose work complements council services.
Some, like the seniors forum, are facing missing out completely on this round of funding while others will get less than they hoped for.
The council has received bids totalling £361,000 in its social services category but has less than £85,000 to distribute.