Dumfries Robert Burns exhibition costs criticised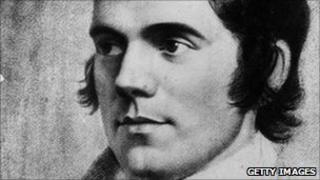 Councillors have criticised a local authority project to bring a Robert Burns exhibition to Dumfries after the costs almost trebled.
A total of £58,000 was earmarked to improve the Gracefield Gallery to house the Zig-Zag collection.
However, the final costs eventually rose to £150,000 due to the additional works required.
Councillor John Martin said he raised concern at the original estimate but was assured that it was accurate.
The exhibition was brought to Dumfries in the summer of 2009.
In January of that year an initial cost estimate was put to the council but, by December, the actual spending had turned out to be significantly higher.
Mr Martin said it was vital Dumfries and Galloway Council did not make the same mistakes again.
"In the past I hear that things have been done and nothing has changed," he said.
"You just hope this time they have learned their lesson and it will not happen again and overrun like this."