Dumfries student 'hub' scheme put on hold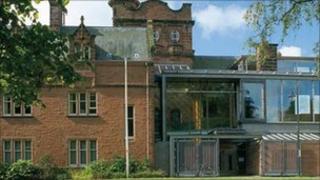 Council officers have been ordered to launch a full consultation into plans for a new student "hub" in Dumfries.
It follows concerns raised by nearby residents about the £1.7m proposals for the town's Gordon Street.
Members of Dumfries and Galloway Council's planning committee agreed that the scheme had not been discussed with householders.
The proposal would convert former social work offices in Dumfries into student accommodation.
The project is being led by the University of Glasgow which has a presence on the Crichton Campus in the town.
The council, which owns the properties, was being asked to transfer them to Loreburn Housing Association which would then act as the developer.
However, due to concerns raised by local residents a full consultation will be carried out before any decision is made.
Alternative locations for the accommodation will also be considered.