Borders snow prompts road problems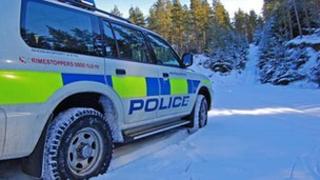 Heavy overnight snowfalls have caused a string of traffic problems in the Scottish Borders.
The A68 was closed at Soutra because of jacknifed lorries with traffic tailing back to the Carfraemill roundabout.
HGVs were also reported to be stuck on the A7 between Selkirk and Ashkirk and the A701 near West Linton.
The worst of the snow has been on higher ground, with the road between Lauder and Stow particularly difficult.
In parts of the region which have avoided the snow, surface water is reported to be a problem with the Kelso area badly affected.
Scottish Borders Council has not reported any school closures as a result of the weather.
However, some bus services have been affected.