Dumfries housing upgrade bid reviewed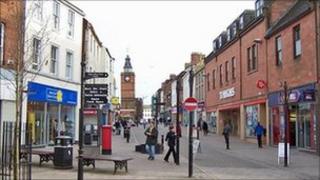 A strategy to tackle poor quality housing in Dumfries is to be the subject of a review.
Dumfries and Galloway Council hopes to have the town centre declared a housing renewal area to give it more power to deal with eyesore properties.
A proposal to divide the town into six zones and concentrate on two priority areas has failed to win support.
Now the plans will be reconsidered to try to come up with another way to address the situation.
Labour councillor Ronnie Nicholson said the original proposals were too restrictive and suggested that the strategy should focus on the worst homes, regardless of their location.
"If we zone them then perhaps other zones that need work done won't be targeted," he said.
"I think it is important to involve the whole town centre, the housing forums and business forums, in this regeneration area.
"We are trying to draw as much money into the town as possible for housing."
Jim O'Neill, of the council's housing services, said the main problem was that trying to designate Dumfries town centre as a renewal area would be a national first.
"We are trying to find a way forward but there isn't a reference point we can look to inform it from a good practice perspective," he said.
"It is understandable that there are concerns about a zonal approach.
"But we can look at that and come back with options to look at it in a different way."