Cancer drug research firm lands grant boost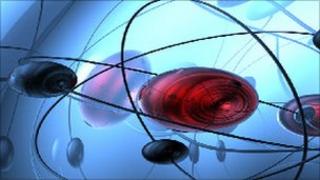 A Borders pharmaceutical firm has been awarded £70,000 to research a drug's effectiveness in controlling cancer.
EctoPharma will use Scottish Enterprise Smart:Scotland funds to help develop its product Ryboquin.
Research into its effectiveness will now be carried out in Scotland by Dundee firm CXR.
EctoPharma CEO Alan Walker said he believed the drug had the potential to "revolutionise cancer treatments across the globe".
"I believe the work we are carrying out could act as a major beacon for the vitally important Scottish life science sector as a whole," he said.
Dr Chris McNab, Smart:Scotland programme executive at Scottish Enterprise, said: "Companies like EctoPharma with a commitment to commercially focussed research and development are those best placed to compete and grow.
"EctoPharma is using major advances in biotechnology for the development of Ryboquin.
"This project has the potential to bring hope to cancer sufferers and their families worldwide as well as growing Scotland's reputation as a global centre of innovation in life sciences ."