Five posts save Dumfries and Galloway Council £500,000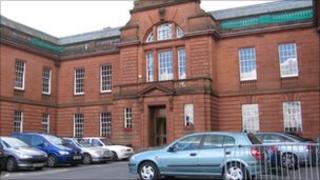 Five senior officers have been granted early retirement by a Scottish council in order to save £500,000-a-year.
Dumfries and Galloway Council said the move, to take place in April 2011, was a first step in "radical streamlining" of its management structure.
Chief executive Gavin Stevenson said the move would mean a "big loss of skill and experience".
The authority said the combined pensions payouts to the five staff involved could not be disclosed.
The south west Scotland council is currently looking at ways to make savings throughout its operations.
Mr Stevenson said any early retirement decisions would be based on the "business case" for deleting a post.
"The need to cut costs has increased the pace of change but not the direction and this was supported in the recent extensive public consultation," he said.
"Clearly, the early retirement scheme creates opportunities for change and it is an important principle that this begins at the top and cascades down."
He paid tribute to the staff concerned who he said had made a "huge contribution" to public service over the last three decades.