Hawick murder case witness 'heard fight'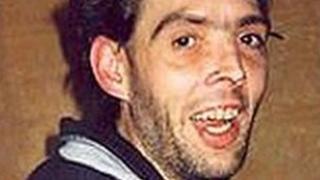 The neighbour of a Hawick man murdered in his own home has told a court how he heard sounds like a fight breaking out.
Scott Carter, 28, said he heard two Eastern European voices arguing with Christopher McColm, 41, in a property in the town's Beattie Court in April.
He told the High Court in Edinburgh he later saw two men leave the flat looking "pleased with themselves".
Aleksandr Podgornoi, 25, and Vladimir Jakovlev, 24, both deny murdering Mr McColm, claiming self-defence.
Mr Carter told the court he heard his downstairs neighbour arguing with two Eastern Europeans about noise.
He said: "Chris was saying get out of my house, go away, leave me alone.
"I moved to the front door so I could hear better.
"I heard people arguing - it sounded like a fight breaking out and I heard banging and the dog barking."
Mr Carter said he then phoned the police and told them he thought his neighbour was being punched.
'Laughing and joking'
He heard people leave the flat, go upstairs, and into the flat opposite his and then saw two men leaving.
Mr Carter added: "One of them was drinking from a bottle of vodka and they were laughing and joking in their own language.
"They seemed like they were very pleased with themselves, like they didn't have a care in the world.
"They jumped over a wall and cut across the green and then the police arrived."
The two men both deny forcing entry to Mr McColm's property and murdering him on 2 April this year.
The trial continues.