Norgine buys into ProStrakan biotech firm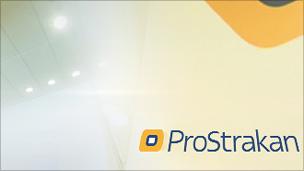 An Amsterdam-based pharmaceutical company has snapped up a large share of one of Scotland's biggest biotechnology companies.
ProStrakan, headquartered in Galashiels, is now one-eighth owned by Norgine, after it bought the shares from another major company in the sector, Sanofi-Aventis.
With shares trading at 70p, the sale was worth about £18m.
In a statement after the London Stock Exchange closed on Monday, the Dutch company said it was not currently planning a takeover bid, but it was keeping its options open.
ProStrakan researches and manufactures pain relief treatments for patients with cancer, but has hit problems in recent months, and its chief executive, Wilson Totten, quit in September after six years in the job.
Production of one of its main products, Sancuso - a patch to help control nausea for those undergoing chemotherapy - was halted when a contractor's manufacturing facility closed temporarily. That leaves it unable to meet demand from the vital US market.
There was also a setback in getting US regulatory approval for another pain relief drug, Abstral.
Norgine was founded in Prague 104 years ago, and the private company is still run by the same family.
It specialises in the treatment of constipation, with worldwide sales, as well as wider developments in gastroenterology. Its manufacturing plants are in Wales and France.
A spokesman for ProStrakan said: "We note the announcement from Norgine, and we welcome them on to the share register."
Related Internet Links
The BBC is not responsible for the content of external sites.