Service pledge over social work budget cuts target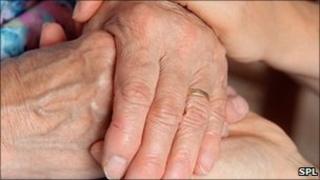 The head of social work in Dumfries and Galloway has insisted service provision will not be sacrificed to reduce spending by £780,000.
The department - in line with all others on the council - has a 1% savings target for this financial year.
The strategy is aimed at cushioning the impact of upcoming public sector cuts.
However, with social services already facing a potential overspend of £106,000, director John Alexander said that savings target would have to wait.
He said it was "well recognised" that the budget was under pressure due to demand for services and increased public expectation.
"Yes, there is a target," he said.
"But if the choice was between achieving the target and meeting need that had to be met I know which one I would choose.
"It would be to meet the need that had to be met."