Dumfries and Galloway job freeze could cut police posts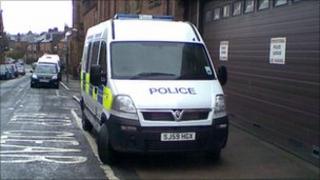 A freeze on police recruitment could cut 44 posts from Scotland's smallest force over the next four years.
The option is one of a series of cost-cutting proposals tabled by Dumfries and Galloway Constabulary as it prepares for public spending cuts.
It is bracing itself for a 24% reduction in its budget - a total of about £6.7m.
A jobs freeze could reduce the total number of police officers on the force from 503 to 459.
The latest set of budget proposals will be considered by Dumfries and Galloway Council's police, fire and rescue committee on Thursday.