Dumfries man jailed over 'nasty assault'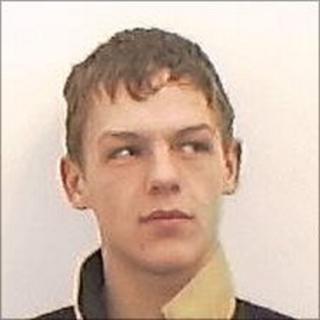 A Dumfries man has been jailed for two years for an attack, following a row at a block of flats.
David Cain, 24, formerly of the town's Galloway Street, admitted the assault on Scott Hornby.
It followed a dispute between the two at a property in Dunlop Road on 23 May.
Lord Bracadale described it as a "nasty assault" but said he had reduced the term by 12 months due to Cain's guilty plea.
The High Court in Glasgow heard Mr Hornby had been left with an injured testicle in the attack earlier this year.
Cain had been back on the streets having been released from a prison term imposed 12 months earlier for a knife attack.
He also had violence convictions from 2005, 2006 and 2007 including one for throwing concrete slabs at men outside a nightclub.
He had faced an allegation of attempted murder but instead pled guilty to assaulting Mr Hornby to his severe injury.
Cain's lawyer told the court the father-of-one recognised he needed to "change his ways".
Bill McVicar added: "He wants to come out a reformed character.
"He has been told by his family he is on his last chance."
On sentencing Cain, Lord Bracadale told him he had a "bad record".
"This is a nasty assault, but the plea is much reduced from what you originally faced," he said.
Co-accused James Pool, 25, of St Michael Street, Dumfries, had been accused of attempting to defeat the ends of justice by hiding a knife allegedly used in the attack, but his not guilty plea was accepted.