Galashiels Academy tribute to A72 bike crash victim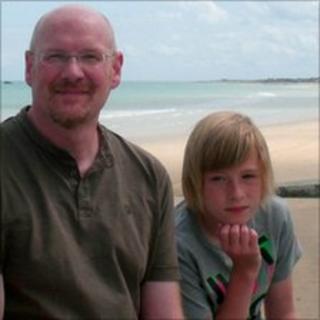 The headteacher of a Borders secondary school has paid tribute to a pupil who died in a motorbike crash.
Keir Rafferty, 15, lost his life on the A72 near Galashiels along with his father Colin on Friday.
Galashiels Academy headteacher Kenny McKay said the fourth year student had been "well-liked" by everyone at the school.
He said the school was consulting with the family over plans for any special events to remember Keir.
Mr McKay said: "Keir was a quiet boy, who loved his football and who was well liked by his teachers and peers.
"He will be remembered as a boy with a lovely smile who was popular, without trying to be.
"The thoughts and prayers of the Galashiels Academy school community are with the Rafferty family."