Dumfries football pitch proposal rejected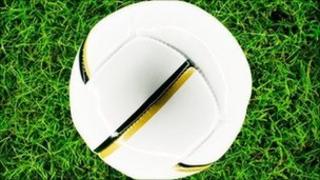 A £410,000 plan to develop a first full-size, third-generation all-weather football pitch in Dumfries and Galloway has been rejected.
Councillors voted down the proposals on the grounds of visual impact on the Crichton site in Dumfries.
The Dumfries and Galloway College plan had been recommended for approval.
A spokesman for the college said it was "disappointed" by the decision but would now have to look at a smaller scheme or alternative location.
The further education body had earmarked a shared funding package for the project with Sportscotland and Dumfries and Galloway Council.
It will now explore the possibility of a smaller-scale development in the same area or a full-size pitch at another site.