Domestic abuse views see 'positive change'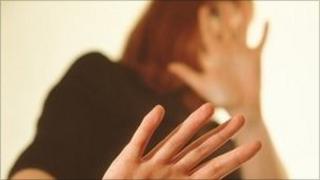 Police have welcomed "positive changes" in views on domestic abuse and violence against women in Dumfries and Galloway.
Deputy Chief Constable George Graham said public awareness of the issue appeared to be growing, according to a region-wide survey.
However, he added that there remained a "long way to go" in ensuring that such incidents were stopped completely.
More than 1,000 people across the region were questioned as part of the research project.
The study was commissioned by the Domestic Abuse and Violence Against Women Partnership (DAVAWP) - a group made up of a range of organisations.
It found a substantial increase in the number of people who thought the court system was dealing effectively with the problem.
Nonetheless, almost 90% of respondents agreed that more work needed to be done to give the subject more exposure.
Mr Graham said: "The findings indicate increasing public awareness of the issues of domestic abuse and other forms of violence against women.
"It is good to see positive changes in people's views but there is still a long way to go as we aim towards ensuring that domestic abuse and violence against women are stopped.
"The DAVAWP is still committed to raising public awareness and changing attitudes, where required, about these issues."