Dumfries football pitch approval advised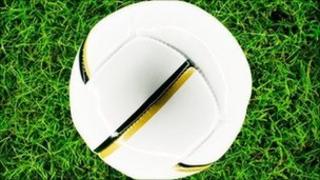 Plans for a first full-size third-generation all-weather football pitch in Dumfries and Galloway have been recommended for approval.
The proposals are designed to replace a current grass pitch on the Crichton Estate in Dumfries.
The Architectural Heritage Society of Scotland has voiced concerns about the impact on the landscape.
However, planning officers say that is outweighed by the potential economic and community benefits.
The £410,000 scheme is a joint project between Dumfries and Galloway College, Dumfries and Galloway Council and the Crichton Development Company.
It has received grant support from Sport Scotland.
If the scheme receives planning permission a new pitch, fencing and floodlights would be built at Hospital Park, the home ground of South of Scotland League side Crichton FC.