Scottish election 2021: Reform UK proposes simpler tax code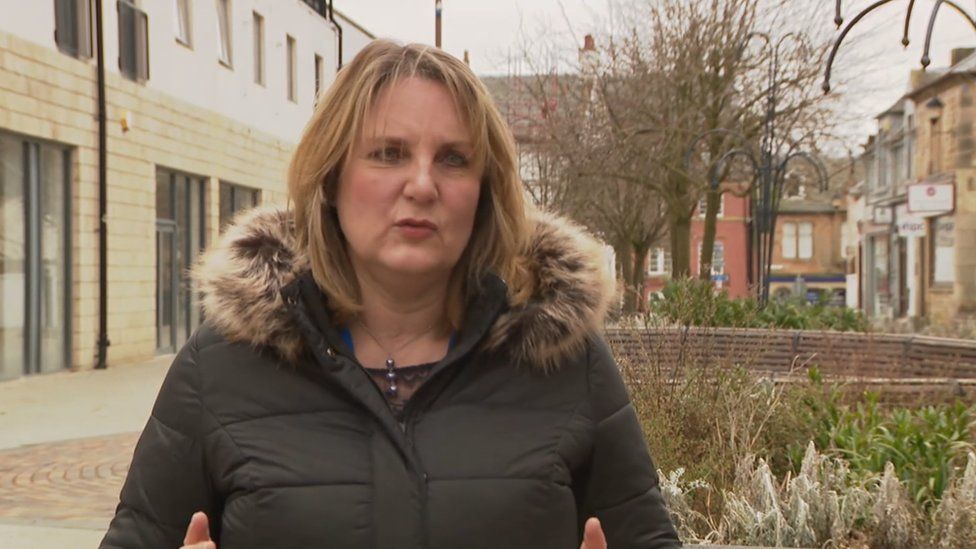 Reform UK has set out plans to slash the range and level of taxes levied on people and businesses in Scotland ahead of the Holyrood election.
The group - formerly known as the Brexit Party - is standing candidates in all regions of Scotland on 6 May.
It wants to cut back the tax code from 20,000 pages to a target of 500, with the goal of boosting economic growth.
Leader Michelle Ballantyne said the "wealth generating sector" in Scotland had been "crushed" in recent years.
The former Conservative MSP said the economy needed to be sustainable enough to pay for public services.
Reform UK is the new name of the Brexit Party, the group founded by Nigel Farage - however, the former MEP stood down as its leader in March, saying he wanted to step back from campaigning.
Reform UK says its tax simplification plan would add more than £4bn to the Scottish economy each year by boosting growth and productivity.
The party wants to lift the minimum threshold for income tax to £20,000, which it says would take 450,000 Scots out of the tax system altogether.
It would also increase the higher rate threshold to £70,000, with a flat top rate of 40% above this.
The party's plans cut across the powers of both Holyrood and Westminster. The tax-free allowance is set in London - as are corporation tax and national insurance contributions, which Reform UK wants to cut for firms.
For businesses, the party wants to abolish business rates for all small and medium firms, while introducing a 3% "delivery tax" for online firms to protect the high street.
It proposes scrapping a range of taxes including the Land and Buildings Transaction Tax (LBTT) - the Scottish replacement for stamp duty - on all properties worth less than £750,000.
It also backs the abolition of;
air passenger taxes
the apprenticeship levy
VAT on domestic fuel
and inheritance tax for all estates under £2m.
Ms Ballantyne said: "If we want to have our NHS, if we want to have our police service and our education system, we have to make sure that our economy is sustainable and can pay for these things.
"To do that we need to make the wealth generating sector work, and it has been crushed over the last few years."
SCOTLAND'S ELECTION: THE BASICS
What's happening? On 6 May, people across Scotland will vote to elect 129 Members of the Scottish Parliament (MSPs). The party that wins the most seats will form the government. Find out more here.
What powers do they have? MSPs pass laws on aspects of life in Scotland such as health, education and transport - and have some powers over tax and welfare benefits.
The Brexit Party finished second in the European Parliament elections in Scotland in 2019, winning a single seat - although MEP Louis Stedman-Bryce subsequently quit the party.
However, when it contested 15 seats north of the border in the general election later that year, none of its candidates managed more than 5% of the vote and thus lost their deposits.
Ms Ballantyne - who worked in the NHS for 25 years - entered Holyrood as a Conservative MSP in 2017, and was an unsuccessful leadership candidate in 2020 before quitting over policy differences..
Having linked her resignation to the decision to impose travel restrictions across Scotland, she told BBC Scotland that lockdown had been "a huge mistake".
She said: "I know Covid is a dreadful illness for those who suffer and nobody is belittling that, but the collateral damage has been far far worse and we're going to be paying for that for years in so many different ways."
The five main parties at Holyrood all backed the Covid-19 lockdown and the restrictions imposed by the Scottish and UK governments.