UKIP: Scottish leader David Coburn quits over 'extremism'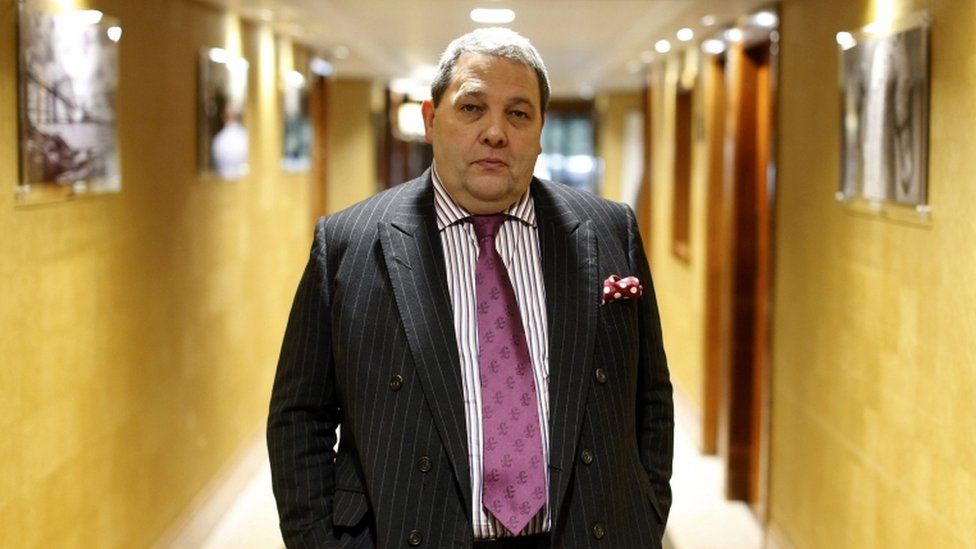 UKIP's leader in Scotland has quit the party after accusing it of promoting anti-Islamic policies.
David Coburn's resignation is the latest to hit UKIP leader Gerard Batten after he appointed English Defence League founder Tommy Robinson as an advisor.
In a letter, Mr Coburn said UKIP had been "infiltrated by people with an alternative agenda".
The MEP said the party was now running on an "anti-Islam platform".
Mr Coburn's announcement came as UKIP MEP and former leader Paul Nuttall also quit over the direction it is taking under Mr Batten.
Mr Batten has defended his association with Mr Robinson, claiming he was a "high profile" figure who had been "persecuted by the state because of his views".
In his letter, Mr Coburn wrote: "As a unionist, I abhor English nationalism as much as I abhor Scottish nationalism.
"The party has been infiltrated by people with an alternative agenda, which is not the one on which I stood when I was elected and sadly does not represent the values for which UKIP once stood.
"I did not run on an anti-Islam platform. Unfortunately, this seems to be the direction that UKIP is taking - obsessing about this issue to the exclusion of all else at a time when we might lose the Brexit we fought so hard for."
He added: "It is with great sadness that after 10 years, I announce my resignation from UKIP."
Mr Coburn became UKIP's only elected representative in Scotland when he was elected to the European Parliament in 2014.
Mr Coburn apologised for the remark, admitting it had been a "stupid thing to say" but insisting it had been meant as a joke.
He stood as a candidate in the Kirkcaldy and Cowdenbeath constituency in last year's general election, but lost his deposit after securing just 540 votes.