New rules cut home releases from Scottish prisons by 75%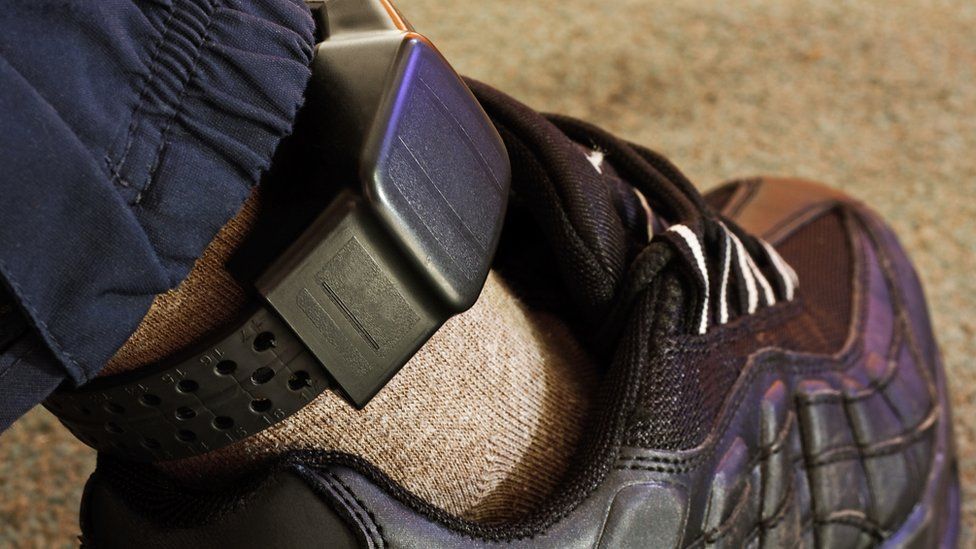 The number of prisoners let out of Scottish jails on a home release tag has fallen by 75% after a man committed a "brutal" murder while on the run.
New rules on home detention curfews were set out in October following the murder of Paisley man Craig McClelland.
Prisons chief Colin McConnell told MSPs that new restrictions had seen the number of prisoners given home release falling from up to 30 a week to seven.
Mr McClelland, a father-of-three, was killed in a random street attack in Paisley in July 2017 by James Wright, who was "unlawfully at large" having removed his tag and breached his home release curfew five months earlier.
After the judge in the ensuring murder trial said "no doubt questions will be asked" as to why Wright was at large, the prisons and police watchdogs were tasked with investigating.
Following these reviews, Justice Secretary Humza Yousaf announced "additional safeguards" around home release, including extra exclusions which prevent prisoners being considered for home detention curfew (HDC).
These include presumption against releasing those who have been involved in acts of violence, and those involved in possession or use of an offensive weapon or a blade.
Mr McConnell - chief executive of the Scottish Prison Service (SPS) - told Holyrood's justice committee that these moves had seen a drastic reduction in the number of prisoners granted home release.
He said: "In terms of the situation now, there is a considerable restriction and presumption against the grant of HDC, which has resulted in, since these new measures were introduced, approaching a 75% reduction.
"Where at one time we may well have been between 25 and 30 grants of HDC per week, we're now down to seven."
Mr McConnell said prison governors should take a "cautious" approach to letting prisoners out on a tag, and should "take a broad look at someone's offending history".
He said: "I think if there's any indication that certainly if somebody has used a weapon or an implement against another person, but any sort of indication of meaningful serious violence, almost no matter how far back that is, my encouragement to governors is to be cautious.
"The presumption would be, with somebody with a back-story like that, I would be reluctant to grant them HDC. And that's the guidance I'm giving to governors."
Quizzed on whether this approach might hold back the rehabilitation of some prisoners, Mr McConnell said the system may change in future - but that it is "reasonable" and "necessary" for now.
He said: "I think, over time, if we have a mature discussion about that in the light of experience, it might well be that a different consideration might well emerge. But I think that will be based on experience and mature discussion.
"It might well be that the view forms that my approach and SPS's approach currently is far too narrow, too conservative - with a small c - in that sense.
"But at the moment I think our approach is reasonable, and probably necessary, in order that we can establish some confidence going forward in the HDC decision-making process."
Announcing the changes in October, Mr Yousaf said he was taking "immediate action" because "improvements are absolutely needed".
He said: "I am determined that lessons will be learned, and that improvements will be made to home detention curfew to ensure that public safety remains paramount."