Ageing population a 'real risk' to Scottish budget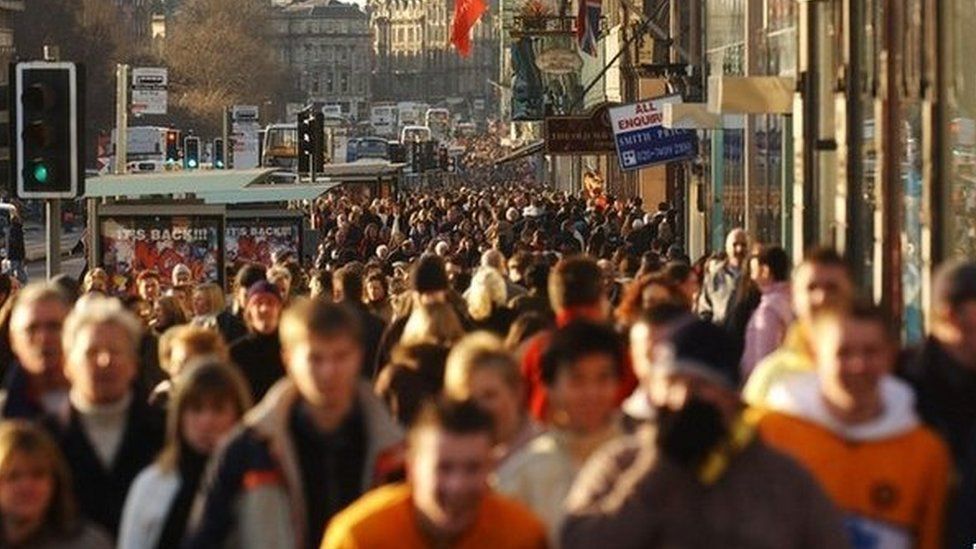 Scotland's ageing population poses a "real risk" to the country's budget in future, a Holyrood committee has said.
The working-age population is set to fall from 2018 onwards, alongside a big increase in the number of over-75s.
The rest of the UK is set to see its working-age population grow, which the Scottish Fiscal Commission said would place a drag on economic growth north of the border.
The finance committee said this posed "fundamental questions" going forward.
At present, Scotland's economy is forecast to grow more slowly than that of the UK for each of the next four years.
The committee's report said a "key factor" behind this was demographic change and population growth, with the number of people in the 16-64 working-age bracket set to shrink in the immediate future.
The Scottish government's fiscal outlook states the issue is "set to accelerate from 2021 onwards", and at a faster rate than in the rest of the UK - adding that this challenge "will continue for at least the next 25 years".
The committee also raised concerns a decrease in immigration relative to the rest of the UK could pose a "real risk" to the budget, with Scotland disproportionately affected by any drop in numbers after Brexit.
Finance committee convener Bruce Crawford said the risks identified in the report raise "fundamental questions" about Holyrood's powers and the fiscal framework underpinning the devolved budget.
He said it was "essential that both of these fundamental questions are fully considered as part of the review of the fiscal framework".
He added: "The bad news is that while our ageing population is not new, it is set to accelerate from 2021, and this is happening faster than rest of the UK.
"In the longer term, all future Scottish governments will need to respond to the pressures this creates."
Scottish migration minister Ben Macpherson said the country was "in a very different demographic position compared to the rest of the UK", saying Scotland needs "a tailored approach to migration policy".
The UK government has opposed devolving powers over migration to Holyrood, or having a specific migration policy for Scotland.
During a session at Holyrood in September, Chief Secretary to the Treasury Liz Truss told the committee "the Scottish government has levers to influence demographics in Scotland", such as housing, planning and skills policies.
Given the parliament's block grant from Westminster is based on the overall population, she argued that there are protections in the fiscal framework against demographic changes.
She said: "The Scottish government is protected against risk with regard to population size relative to the tax take in both countries."