MSP dropped as minister vows to 'keep apologising'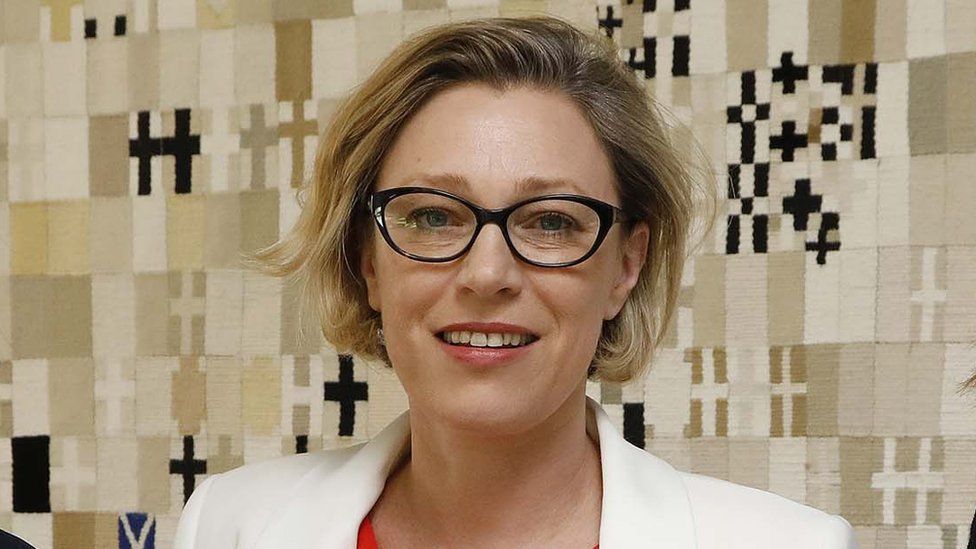 An MSP who lost out on a ministerial post because of "ill-advised" comments has conceded she should not have used the language she did.
Gillian Martin said remarks - made in a blog post more than a decade ago - were "continually worthy of apology".
Writing in a newspaper, she said: "I would not use that language now and should not have then."
Ms Martin was lined up as further and higher education and science minister in Nicola Sturgeon's cabinet.
In a blog, written before she entered politics, she wrote about "hairy-knuckled, lipstick-wearing transitional laydees" and said college PR staff "froth at the mouth with excitement if anyone in a wheelchair does anything that can be remotely described as an achievement".
Other comments, read out in Holyrood, were critical of black people and Jewish people in America.
While the blog posts - described by the first minister as "ill-advised" - have now been deleted, Ms Martin said: "These quotes will always be out there and continually worthy of apology, I understand."
Writing in the Press and Journal newspaper, the Aberdeenshire East MSP pledged: "I will apologise every time they come up, and I'll be genuine in that because I can't bear discrimination - whether it takes the form of racism, transphobia, sexism or intolerance.
"It is regrettable that my writing skills could not always convey my aversion to such discrimination, but I hope that my actions have and always will."
She also stated she would continue to serve as MSP for her constituency, vowing she would be "giving my all to the job that is the greatest privilege of my life".
She said the comments made about black and Jewish people stemmed from her experience working as a waitress in a New Orleans bar and restaurant in the summer of 1990.
Ms Martin said: "I was told that in order to stop the waiters fighting over the best tipping customers, they had to have a rota system in place.
"Staff relied on tips and were vocal about the tables they preferred to serve and those preferences were explained to me in stark racial terms - descriptions which shocked me at the time too."
But she said they had been read out "without context" by Conservative MSP Jackson Carlaw in Holyrood.
Scottish Labour education spokesman Iain Gray welcomed that Ms Martin had "publicly apologised for her offensive and utterly unacceptable comments".
But he added: "This whole sorry saga still continues to raise serious questions not just about Gillian Martin's judgment, but the first minister's too."