What was the question that stumped Nicola Sturgeon at FMQs?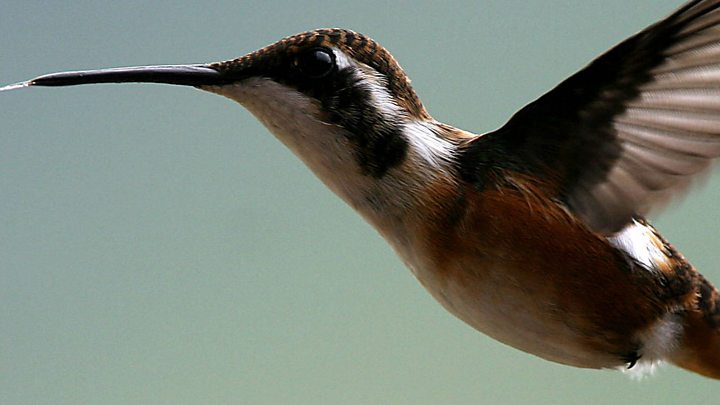 Do you know another name for a hummingbird's beak?
The question flummoxed MSPs in the Holyrood chamber, and others outside it too.
It was posed by Scottish Labour leader Richard Leonard to Nicola Sturgeon during First Minister's Questions.
After she replied that she did not "immediately" know the answer, Mr Leonard told her the question had been asked during the standardised literacy testing of five-year-olds.
Mr Leonard insisted confident children were being "crushed" by these tests, with children "driven to tears".
He told the FM: "The educational charity Upstart says these tests are not only pointless and highly counter productive, worse they are an adverse childhood experience."
The first minister replied that when she had been chatting with five-year-olds the previous day, none was in tears or crushed.
Ms Sturgeon said: "Yesterday morning I was spending my time in two primary schools, as well as a secondary school and an early years centre. And I was talking to a range of primary school children including some five-year-olds.
"I didn't meet any of them in tears, it didn't see any of them that looked crushed. What I saw were confident, bright enthusiastic young people - some of those were showing me computer coding and some were speaking Mandarin, that is how confident they were."
So what is the answer?
...a "bill" it would appear.
But was Mr Leonard's question the same as the test question?
As a postscript, Daily Record political editor David Clegg then waded into the debate, suggesting that the actual question was not as difficult as the one posed in the Holyrood chamber...