FMQs tumult stilled by individual tragedy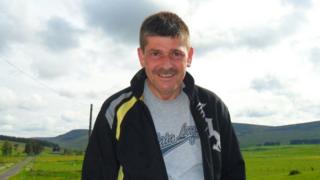 The weekly session comprising questions to the first minister is frequently rumbustious and noisy. And none the worse for that: I have little patience with those who expect the tough, combative business of politics to resemble a law faculty moot.
It was rather different today - at least in part. For a few minutes, the customary cumulative conflict was stilled by individual tragedy.
MSPs were acquainted - or re-acquainted - with the story of David Ramsay, his life and early death. Mr Ramsay killed himself in the autumn of 2016.
His family, watching from the public gallery, say Mr Ramsay took his life after suffering a breakdown and psychotic, delusional behaviour. They say he committed suicide just four days after being refused emergency admission to Dundee's mental centre. That was, they say, the second refusal.
The case was raised by Labour's Richard Leonard on the basis that the family have never relented in their demands for a public inquiry. Mr Leonard said that, tragically, the case of Mr Ramsay was far from unique.
This was a powerful intervention by Mr Leonard, delivered with empathy and vigour, while eschewing bombast. Naturally, it placed the first minister in an almost impossible position.
Quite rightly, our political leaders are held accountable for matters arising from our public services, including mental health. Equally correctly, they are not personally responsible for each and every event which occurs.
Which is where the conundrum arose for Nicola Sturgeon today. If faced with a general policy issue, she would give one answer.
But this was rather different. She was being asked about generic policy with respect to Tayside - but very much in the context of an individual, personal tragedy. The death of a man. With his father and his niece looking on, absorbing every word.
Further, Mr Leonard had opened by referring to concerns about suicide voiced by the Samaritans. Were they, he inquired of Ms Sturgeon, wrong?
By definition, the first minister cannot pick an argument with an organisation which works with the troubled, with those in despair - and which is highly regarded by the public as a consequence.
To be fair, Ms Sturgeon did what she could. She referred to an unannounced visit by inspectors to the Dundee centre, voicing her determination that lessons learned from this should be and would be implemented by NHS Tayside.
She noted that, while there are year on year fluctuations, the longer-term trend in suicide was downwards. She noted further that one suicide, just one, was one too many.
This was, of course, utterly insufficient for David Ramsay's family. After these exchanges, they voiced their frustration, their anger. They blamed NHS Tayside. They blamed the Scottish government.
They listed a catalogue of failings which they associated with Mr Ramsay's death. As Mr Ramsay's father sat in mostly silent despair, it was left to the dead man's niece to speak out.
She could understand, she said, that sometimes nothing could be done if an individual appeared intent on hastening the sleep of death. But her uncle had asked for help. Repeatedly. He had begged for assistance to dismiss the horrors afflicting him.
By coincidence, as MSPs left the Holyrood chamber tonight, they filed past a temporary exhibition reminding them - and us - of the prevalence of suicide among Scotland's men.