£20k bursary offer for STEM teachers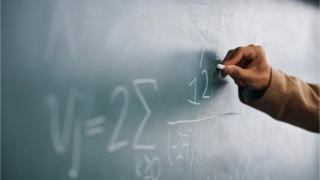 People considering changing career to teach science, technology, engineering or maths are be offered the chance of a £20,000 bursary.
The Scottish government said it would fund 100 such bursaries for those taking up training places from August.
The grants are part of measures to recruit more teachers in so-called STEM subjects in Scottish schools.
Up to 20 teacher training places are also being set aside for those who have lost jobs in the oil and gas sector.
Wider range
The 20 places will be available on the University of Aberdeen's post graduate diploma course to local applicants as well as those from Argyll and Bute, Comhairle nan Eilean Siar, Highland, Moray, Orkney and Shetland.
Education Secretary John Swinney said: "We know there are people with the talent and experience needed to inspire the next generation, and we want to make a career in teaching more accessible to a wider range of people.
"These bursaries will make it easier for those considering a career change into teaching to take that step, bridging the gap in employment and making a move into teaching a real possibility for many more people."
Applications for the £20,000 bursary will open on 3 April.