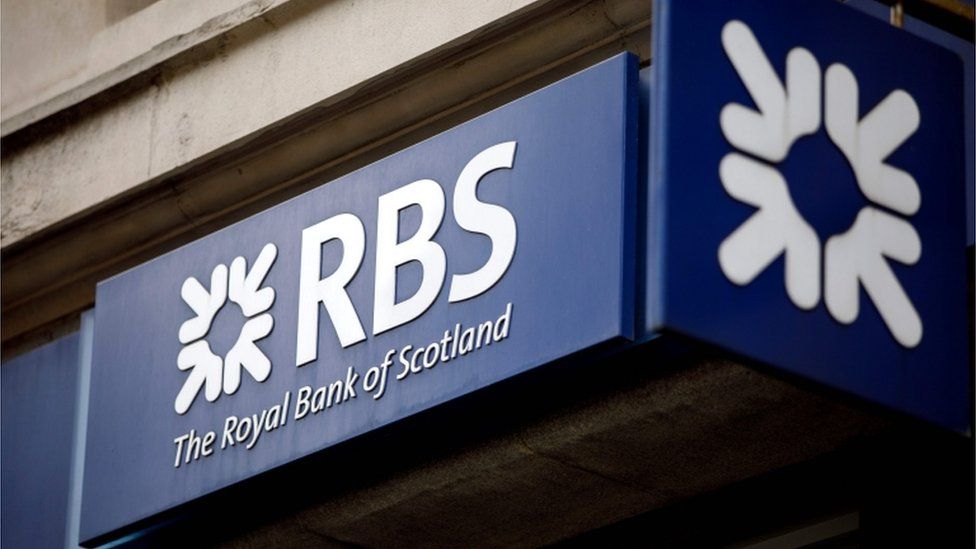 The list starts with Castlebay on the Isle of Barra. It's a Glasgow flight or a ferry to the nearest branch.
Royal Bank of Scotland has not been too concerned about access to nearby branches. Among the 62 closures in the latest cull, there's Hawick, Jedburgh, Langholm and Gretna in the south.
There's Campbeltown, Inveraray, Rothesay, Mallaig and Kyle on the west coast, with Tongue, Wick and Dornoch in the far north. In each case, it's a long, long way to the nearest branch.
While rural Scotland goes unprotected from such cuts, neither is prosperity a protection.
That familiar tale of piling more pain on those depressed shopping streets while protecting services for those with the most moola to stash. Gone too are Ellon, Dunblane and Strathaven.
RBS is hardly alone in this. The Bank of Scotland has cut 11 more branches this week, leaving only 206. Clydesdale has had a sharp slimming down.
Bridge of Allan, near Stirling University, has a prosperous shopping street which saw the Clydesdale quit three years ago, TSB last June, and this week, both the Bank of Scotland and RBS included it in their list of closures.
However, today's announcement suggests the Royal is in the forefront of doing this. With 62 branches going in Scotland, that leaves only 89, less than half its main rival.
For those who depend on branches, it's obviously a blow. For small businesses, a presence in the community ought to make bank managers more understanding of business needs.
That's even though a savvy customer must know that lending decisions are made far from branches.
Branches have a reassuring presence for many customers. While there's a high street presence, it feels like there's something that physically stores your savings, and somewhere with solid foundations where you can go to access your current account.
Nottingham Building Society has reacted to the RBS news by saying it's expanding its branch network, making them more relevant to customers needs, with financial advice and estate agency thrown in.
But according to RBS, only 1% of customers regularly use branches for transactions.
I'm also told that one of the main reasons for visiting branches is for a social call - typically old, mostly lonely, going in for a catch-up and a natter with the counter staff.
Cash machines handle cash requirements. Post Offices can handle cheques, and most other basic services, which in turn helps retain the beleaguered 1,400-outlet Post Office network.
And there are mobile banks - once a Highland eccentricity, RBS now has 20 of them, visiting 324 Scottish communities. But of course, you have to co-ordinate your schedule with the van's visit. In the islands, the Royal offers something called a flying banker.
RBS retail say their busiest "branch" for transactions is the morning commuter train between Reading and Paddington Station, where passengers are checking balances and paying bills on the bank's app.
In Scotland, RBS says it has 924,000 mobile users, meaning 65% of its customers use online or mobile banking
So the argument has twin tracks to it: customers are on the move, and it needs to cut its costs.
For a bank that wants to return to full private ownership, that doesn't provide much of a return on investment.
And with a big bang announcement of this kind, RBS is sending a signal to the investor market, that it's serious about getting its cost base towards the industry average.
It has long laboured with the costs of a giant global bank, while shrinking its operations and earnings to a big British one.
That target is to get below a 50% cost:income ratio by 2020. That is, for every £100 in earnings, less than £50 in costs.
That can be achieved by a rise in earnings, but bank earnings are stubbornly slow while interest rates are on the floor.
So that's why RBS is trying to take a further £700m out of its costs this year. In September last year, those costs were at 88% of earnings, falling this autumn to 67%.
Not that the stock market gave the Royal much reward for this macho flexing of its cost-cutting muscle. On the branch closure news, the share price fell 1% to 274 pence. That's still a long, long way below the UK government's breakeven price for selling its £45bn bailout stake. RBS still needs to draw a line under that US mis-selling legacy.
Meanwhile, the legacy of mis-selling Payment Protection Insurance, which has cost British banks more than £30bn in compensation, is yet another reason why branches look like they've had their day.
That face-to-face encounter with a bank's sales staff is where the tight rules around the sale of financial products can go wrong.
Having been badly burned, and with a tightening of the rules in recent years, most banks pulled out of financial advice, other than for higher-value, higher net worth customers.
But now, the main banks are getting back in, but with a twist. For a consultation with a NatWest financial adviser, a service launched this week which will charge £10 - electronically, of course, for the privilege of a consultation on investments of more than £500 with a regulator-compliant robot.
Fill in your details and investment preferences, and it'll tell you what your options are, with recommendations.
The other battlefront for banks this week has been on ATMs, or cash machines. We now have a record number in Britain, of more than 80,000, and more than four in five of them deliver cash to the customer at no charge.
There is, however, an interchange charge between ATM owner and the customer's bank. The Link network wants to cut that by 20% over four years, to choke off the over-supply. It's meeting opposition from ATM owners.
This is not just because of over-supply as independent ATM operators push into the market. It's also about forward-planning for the fall in the use of cash.
According to UK Finance, the number of cash transactions is expected to fall in the decade to 2026 by 43% to 8.7 billion, with the value of those transactions falling by 23%.
The use of contactless payments is growing fast, and fastest among the younger demographic.
For this ageing codger, one astonishing figure is that more than one in ten British people aged 25 to 34 use cash either once a month or not at all.