Former MSP Susan Deacon is new police board chief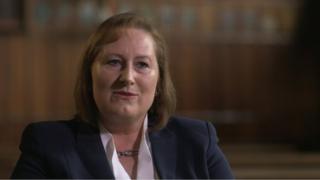 Former MSP Susan Deacon has been appointed as the new chairwoman of the Scottish Police Authority.
The group, which oversees the work of Police Scotland, had been seeking a new head after Andrew Flanagan resigned under heavy criticism from MSPs.
Ms Deacon was Labour MSP for Edinburgh East and Musselburgh from 1999 to 2007 and served as Scottish health minister.
Justice Secretary Michael Matheson said she would "bring a fresh perspective to the governance of Scottish policing".
Ms Deacon will take up her post on 4 December.
The appointment comes at a challenging time for Scotland's single police force, with Chief Constable Phil Gormley on a leave of absence while a slew of complaints against him are investigated.
The group has also recently appointed a new chief officer in Kenneth Hogg.
Ms Deacon, who is also chairwoman of the Institute of Directors and a non-executive director at several companies, said it was a "privilege" to be appointed.
She said: "The issues facing the SPA have been well documented and there is much to be learned from what has gone before, but my focus now is on the future.
"Policing is one of our nation's most important public services, and I look forward to working with colleagues in the SPA and in Police Scotland in addressing the challenges and opportunities ahead."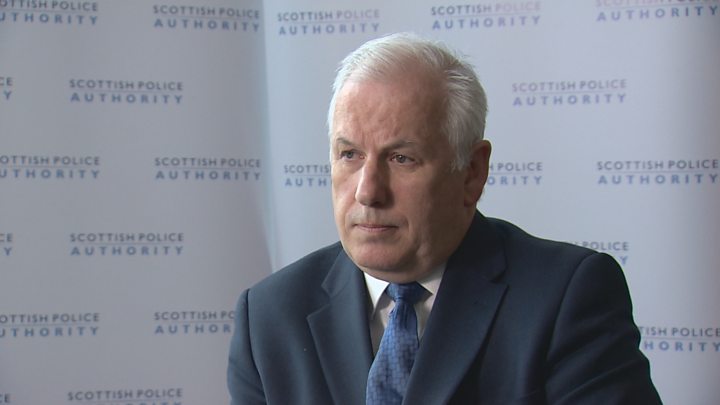 Mr Matheson said he was "delighted" to appoint Ms Deacon to the "important and high-profile role".
He said: "As a former parliamentarian and minister with considerable experience in high profile board posts, she will bring a fresh perspective to the governance of Scottish policing.
"While this is a challenging role, I fully expect her to bring strong leadership and relationship building skills and fully engage with the wide range of parties with an interest in policing.
"I am very grateful to her predecessor, Andrew Flanagan, for his dedication and progress in driving forward the reform programme over the last two years."
Flanagan resignation
Mr Flanagan, who was appointed chairman of the SPA board in September 2015, announced he would step down amid a barrage of criticism from Holyrood committees, which declared that they did not have confidence in his leadership.
The public audit and justice sub-committee on policing both investigated governance at the SPA after a board member quit amid a row over meetings being held behind closed doors and Mr Flanagan's failure to circulate critical correspondence.
Mr Flanagan insisted he had made "significant progress on a number of fronts" during his tenure, but said he did not want the "personalised" debate over his leadership to "get in the way" of the 10-year policing strategy.
MSPs also lobbied to be given a role in the appointment of his successor, leading to Mr Matheson adding policing sub-committee convener Mary Fee to the selection panel.