Smacking to be banned in Scotland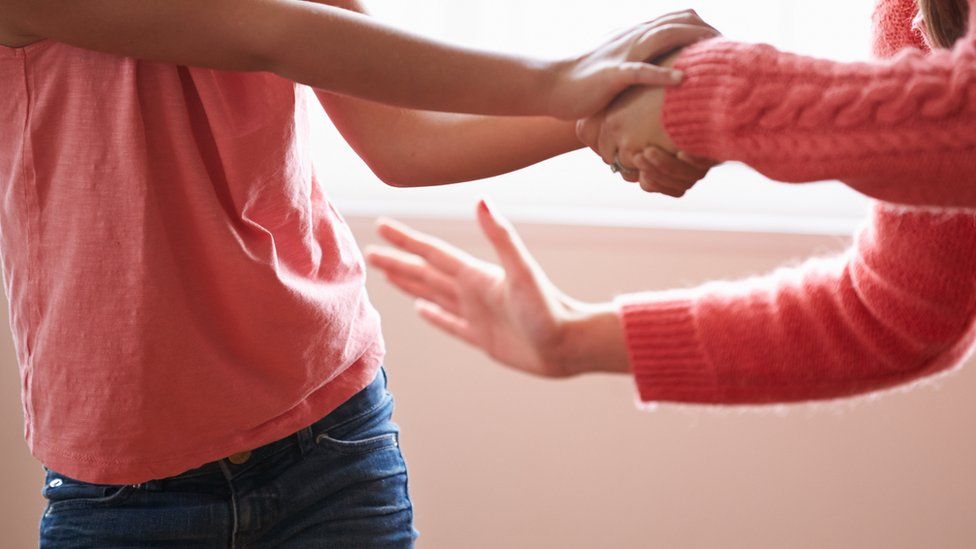 Smacking children is to be banned in Scotland, the Scottish government has confirmed.
The move would make the country the first part of the UK to outlaw the physical punishment of children.
Ministers had previously said they did not support parents using physical chastisement, but had "no plans" to bring forward legislation of their own.
But the government has now confirmed it will ensure a bill lodged by Green MSP John Finnie will become law.
And it is understood that ministers will work with Mr Finnie to implement the bill in practice.
His proposals, which were out for consultation over the summer, would give children the same legal protection as adults.
At present, parents in Scotland can claim a defence of "justifiable assault" when punishing their child - although the use of an "implement" in any punishment is banned, as is shaking or striking a child on the head.
There are no bans on smacking in England, Wales and Northern Ireland, where parents are currently allowed to use "reasonable chastisement".
However, they can face criminal charges if they hit a child so hard that it leaves a mark, or causes bruising, swelling, cuts, grazes or scratches, and the Welsh government is to consult on an outright ban.
Mr Finnie, a former policeman, tabled a members' bill at Holyrood calling for the "justifiable assault" defence to be scrapped and for children to be given "equal protection from assault".
The Green MSP said Scotland "cannot be thought of as the best place in the world for children to grow up while our law gives children less protection from assault than anybody else in society".
Childrens' charity NSPCC Scotland said the move was a "welcome step on the road towards fairness and equality for children", saying a change in the law would be "a common sense move".
However, some have spoken out in defence of the practice, with Reverend David Robertson from the Free Church of Scotland telling the BBC's Good Morning Scotland programme that a ban would "criminalise good parents just for tapping their child on the hand".
In her programme for government speech in September, Ms Sturgeon said that "while it is not our proposal and indeed it may be an issue on which parties will give their members a free vote, the Scottish government will not oppose John Finnie's proposals".
The programme for government document itself appeared to go further, stating that "we will support John Finnie's legislative proposals to remove the existing defence for parents and outlaw all forms of physical punishment".
And the Scottish government has now confirmed that it would make sure the bill made it onto the statute books.
A spokeswoman said: "Mr Finnie's proposals are not a Scottish government bill, however we will ensure the proposals become law.
"We believe physical punishment can have negative effects on children which can last long after the physical pain has died away. We support positive parenting through, for example, funding for family support services."
The Scottish Greens welcomed the government's backing, as well as that of Scottish Labour, who have called a ban "the right thing to do".
Mr Finnie said the backing of ministers was "especially welcome", adding that the bill would "send a clear message to all of us about how we treat each other, and underpin Scotland's efforts to reduce violence".
He added: "The physical punishment of children is already illegal in 52 countries and my proposal will give children in Scotland the necessary protections to flourish in a healthy environment and encourage the building of stronger relationships between children, their parents and others who care for them."
Related Internet Links
The BBC is not responsible for the content of external sites.