Power to the people 2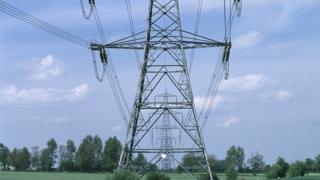 When the government enters the market place, to correct market failure, there can be pitfalls and there can be blockages.
So for more insight into the publicly-owned energy company being planned by the Scottish government, David Hunter - our go-to guy on energy markets at Schneider Electric - had some interesting observations for listeners to Good Morning Scotland, on BBC Radio Scotland.
State aid, for instance. The rules may (or may not) change after Brexit. But for now, there is a risk that the Scottish government is challenged legally by one of the commercial companies competing for a share of the energy supply market.
If, for instance, it brings the government's huge marketing budget to bear, that could be seen as state aid and a distortion of the market. And even more so if it uses government funds to subsidise bills, say for disadvantaged households, or the administrative expenses of the new company.
He points out that the logic points to further intervention in the market. Since almost all British nationalised companies were privatised in the 1980s and 1990s, the government approach to tackling market failure or to anti-competitive behaviour in utilities has been to regulate.
That's why Ofgem, Ofcom, the Financial Services Authority and its successors have become such an important part of the business landscape.
But if the Scottish government or local authorities can push aside regulation and step into the energy supply market, thus doing a better job for customers, why not insurance or community banking? It wouldn't sound so odd in many other countries.
And the Scottish government already owns the dominant islands ferry operator and Scottish Water. Nicola Sturgeon is known to be influenced by economists who see government activism within the market, rather than around it, as not only good but necessary.
Much of the coverage of Nicola Sturgeon's announcement has raised expectations that this is a game-changer for the energy market. It could be - that would be nice for customers. But how?
If government cannot subsidise bills through its own company, or subsidise administrative costs, the best a Scottish government energy company can do is use its scale and market clout as a buyer of energy to get the best prices.
That is exactly what dozens of other companies are doing already.
Hedging
What differentiates them, including the Big Six suppliers, is their hedging strategy. They won't tell us, or each other, what that strategy is. But it means that they buy tranches of energy for a range of different months ahead. It's effectively a gamble on the future price of wholesale energy.
If, for instance, Supplier A buys a much higher proportion than others 12 months out from now, the price could go up for its rivals, while Supplier A continues to pay today's lower rate. It could therefore pass on the benefits of that to customers, or take more in profit.
But if the wholesale price falls, its rivals - with shorter term hedging strategies - can buy more cheaply, and undercut Supplier A in the prices they offer customers.
There is no reason why a state-owned company is going to be any smarter than the others at guessing where the market is going to go, devising a smarter hedging strategy. It simply has to join the hunt for margin along with the commercial pack.
Beware of buyers
Another point that's worth noting, and that applies as much to the draft legislation being published on Thursday by the UK government, is the limitation of what any government can achieve.
That Westminster law is intended to cap the Standard Variable Tariff (SVT) - the default, and higher rate of charging customers who don't shop around for competitive deals.
(Scottish Power is among those who would prefer to abolish the SVT and sell energy like insurance, rolling customers onto new, flexibly priced contracts unless and until they choose another provider).
Government leaders in Edinburgh and London, as well as local government leaders in Aberdeen, Nottingham and Bristol, are seeking to respond to public and voter demand for something to be done about their fuel bills.
There have been detailed investigations into the energy supply market, and while they've found some aspects of sales techniques and information to customers that have required changes to be made, investigators have found neither profiteering nor the collusion that some suspect.
On the contrary, the market has been found to work quite well. That's except for one important element within it - customers. Too many of us are either too lazy or too confused by the energy market options to shop around for the best offer.
And whether there's a Holyrood energy provider or a Westminster cap on one type of tariff, it's hard to see anything that can be done to counter that problem.
If, for instance, half of motorists were to pay no attention to the price of diesel or petrol when they choose where to fill up their tanks, we shouldn't be surprised if at least some fuel distributors charge them rip-off prices.